All the Fun of the Fair
Circus-themed posters for the Vodafone Comedy Festival
Circus-themed posters for the VIP area of the Vodafone Comedy Festival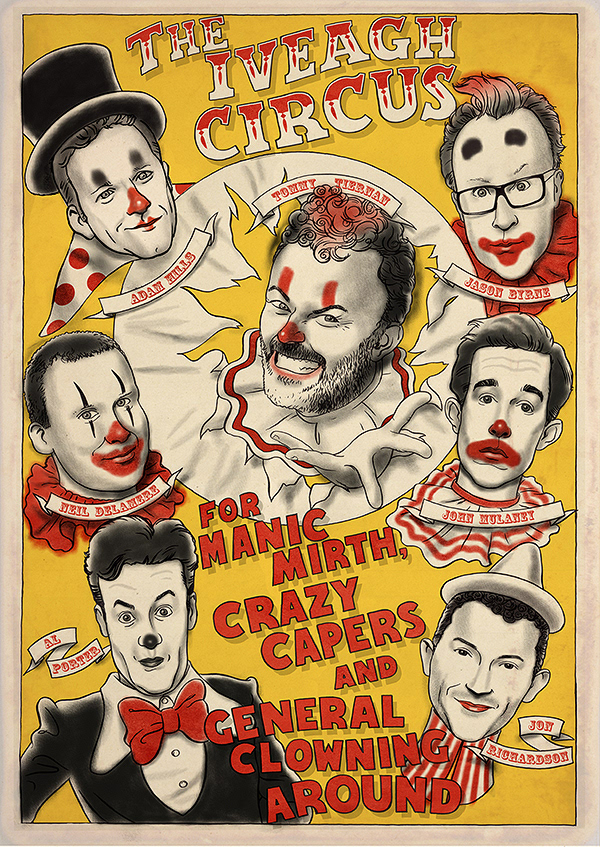 This is the first of four posters commissioned by Vodafone to decorate the VIP area of the Vodafone Comedy Festival. The posters feature the stellar line-up of standup comics on the festival playbill.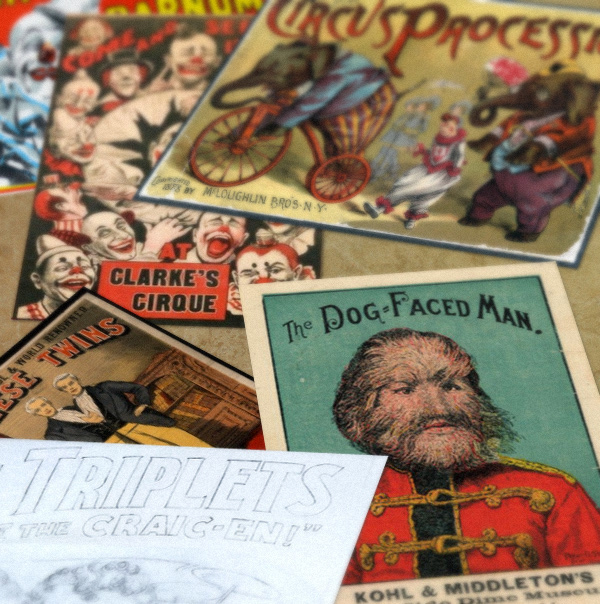 These are a few of the vintage circus posters I used as reference for the look that the client had in mind.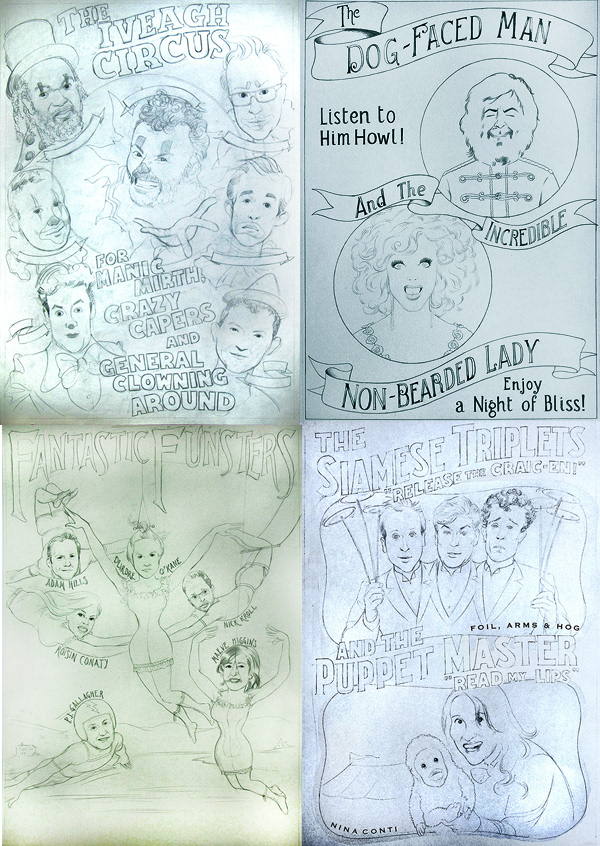 Here's the initial sketch stage. Some of the characters were switched about, or their poses changed, before I started on the final artwork.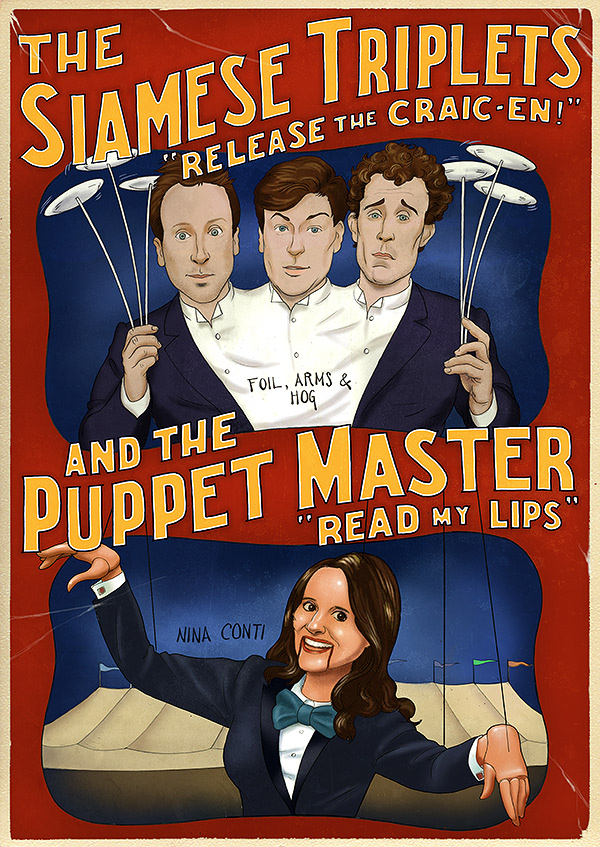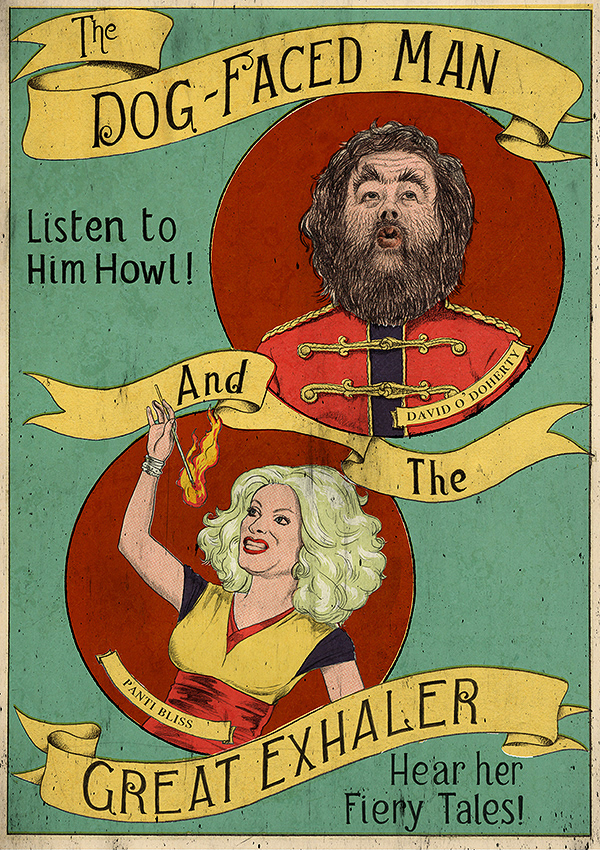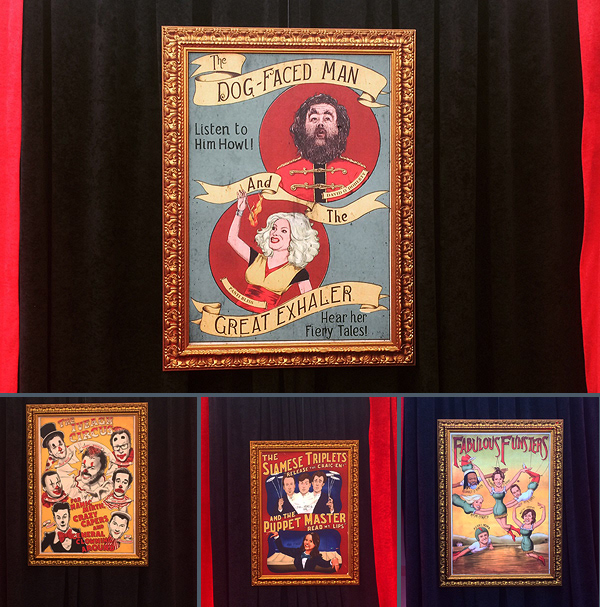 A few shots of the posters in their natural habitat. Thanks to James Yeo at Debut Art for these, and indeed for the job itself.