Brits in Hollywood
Here they come...again
Here's a sketch for a cover illustration for Dutch newspaper Volkskrant. 

The initial brief was to illustrate the recent influx of British actors taking lead roles in US TV series. My first sketch featured Hayley Atwell, Jonny Lee Miller, Damian Lewis and Hugh Laurie.

Art Director Lisa Klaverstijn requested a change in the lineup to reflect only actors mentioned in the article, which had broadened to include recent movie releases. Hayley and Jonny got the boot in favour of Judi Dench and Eddie Redmayne.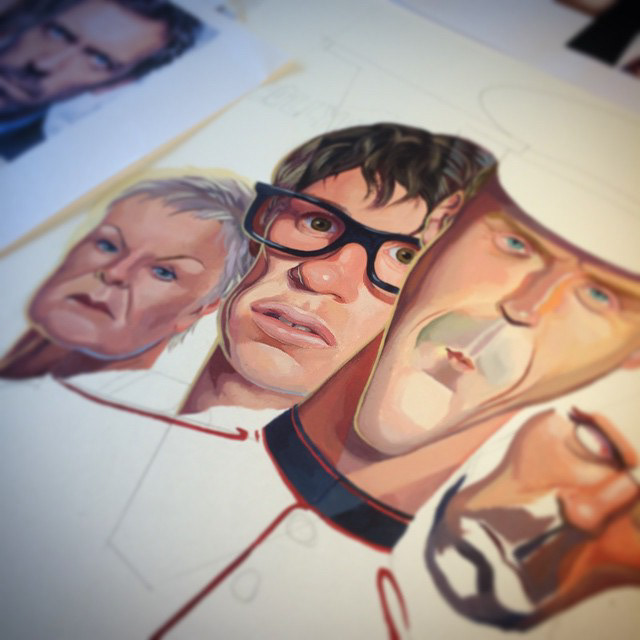 This face is a gift to caricaturists....
...as indeed is this one.
The paper requires its masthead - a large letter V - to be incorporated in the image area. It so happened that Damian Lewis's wedge-shaped head fit very nicely inside the capital. I enhanced the V slightly with some drop shadow, as I knew the way I had incorporated it would probably be a little subtle for the editors.