Cinderella theatre poster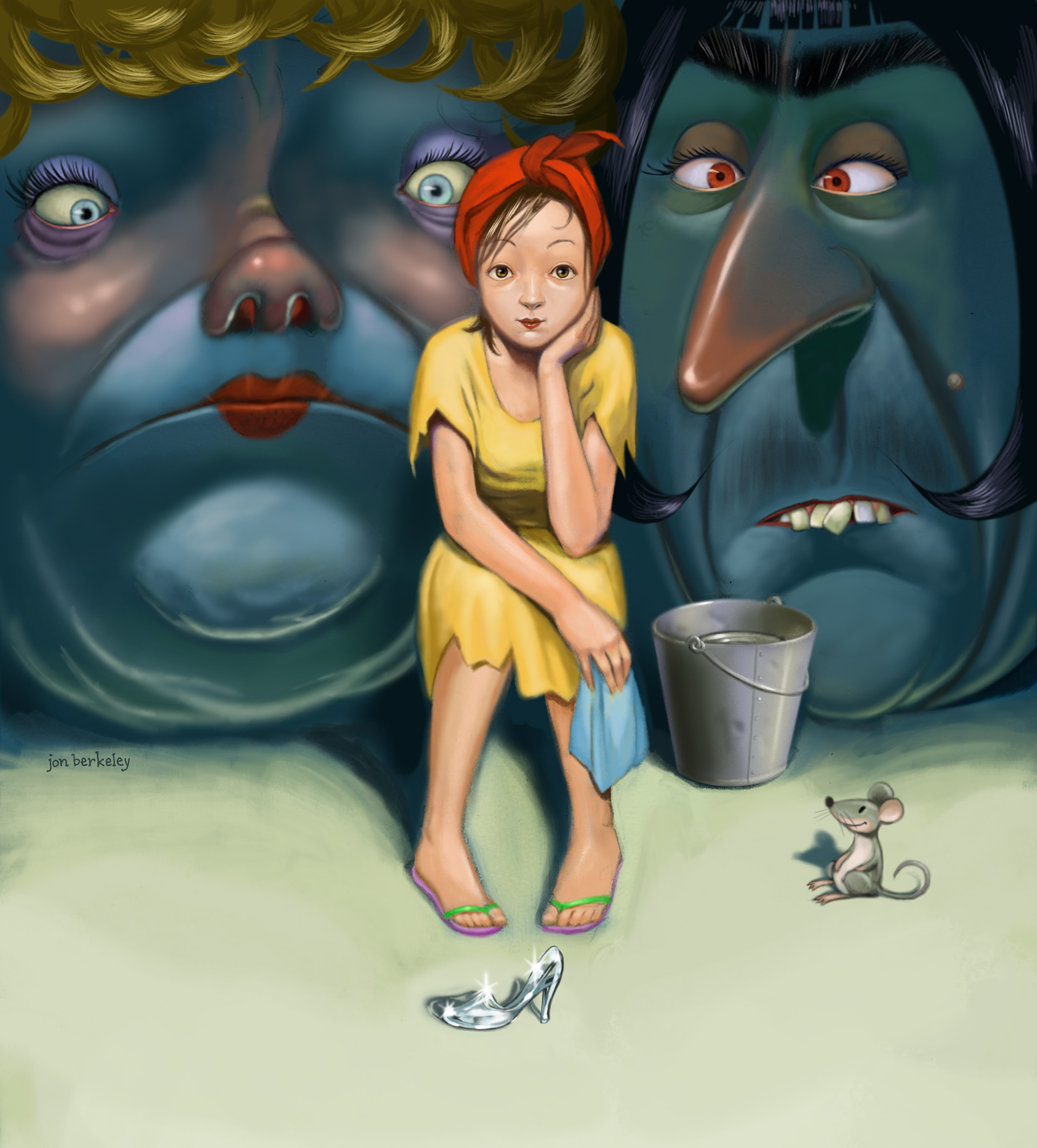 Here's a poster for the Sitges English Theatre club's 2016 pantomime.
These are two of the original concept sketches. The client felt that the platform slipper was more in the line of the Ugly Sisters (fair point) and that the poster should feature Cinders herself, hence the preference for the second sketch.