Fall of the American Empire
An illustration for the New Statesman
This was originally commissioned as a cover illustration for the New Statesman's lead article, on the decline of American influence from Roosevelt's and Kennedy's presidencies to that of Donald Trump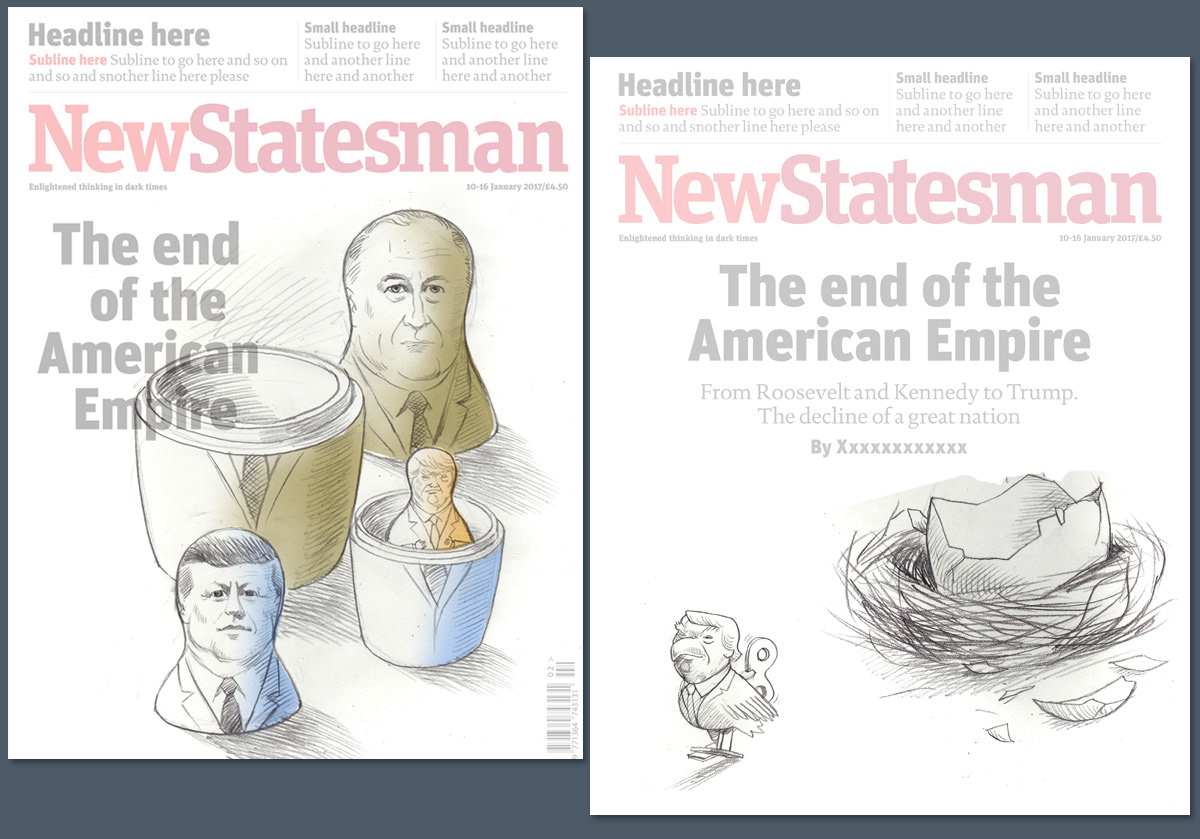 These are some preliminary concept sketches. The third one was the New Statesman's preference.
The illustration was completed, but it was decided to run it as a full-page opener for the article. A different illustration ran on the cover.
I like to add a little cheeky detail when I can. Here, mr Trump is represented by a small piece of orange crap on the floor of the cage.
The final spread. It's nice to get a cover spot, but on the other hand an inside illustration can be seen in all its majesty, uncluttered by masthead and headlines.