Champion Irish jockey Ruby Walsh.
Keep clear! Olympic champion boxing dynamo Katie Taylor.
Former Champion boxer Steve Collins, ready for a comeback.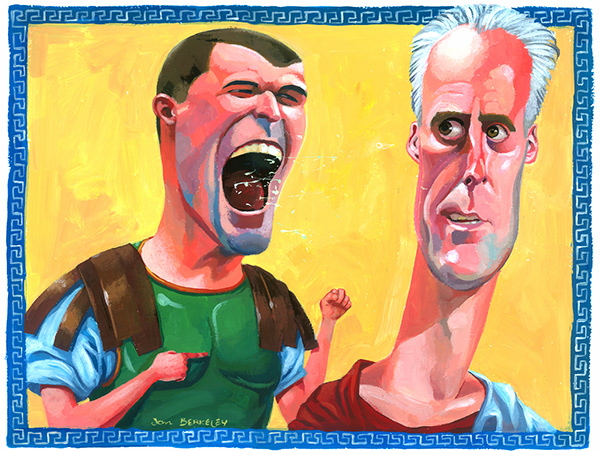 Roy Keane and Mick McCarthy. This illustrated their infamous row before the 2002 world cup. It was later used as the poster for the comedy musical 'I, Keano' based on the same event.
Wayne 'n Colleen step out
Former Celtic midfielder Neil Lennon
Frank and Jamie McCourt, whose ownership of the LA Dodgers ended in bankruptcy and divorce. This was for the LA Times.