Brand new labels for Wylie Brewery's spectacular craft beers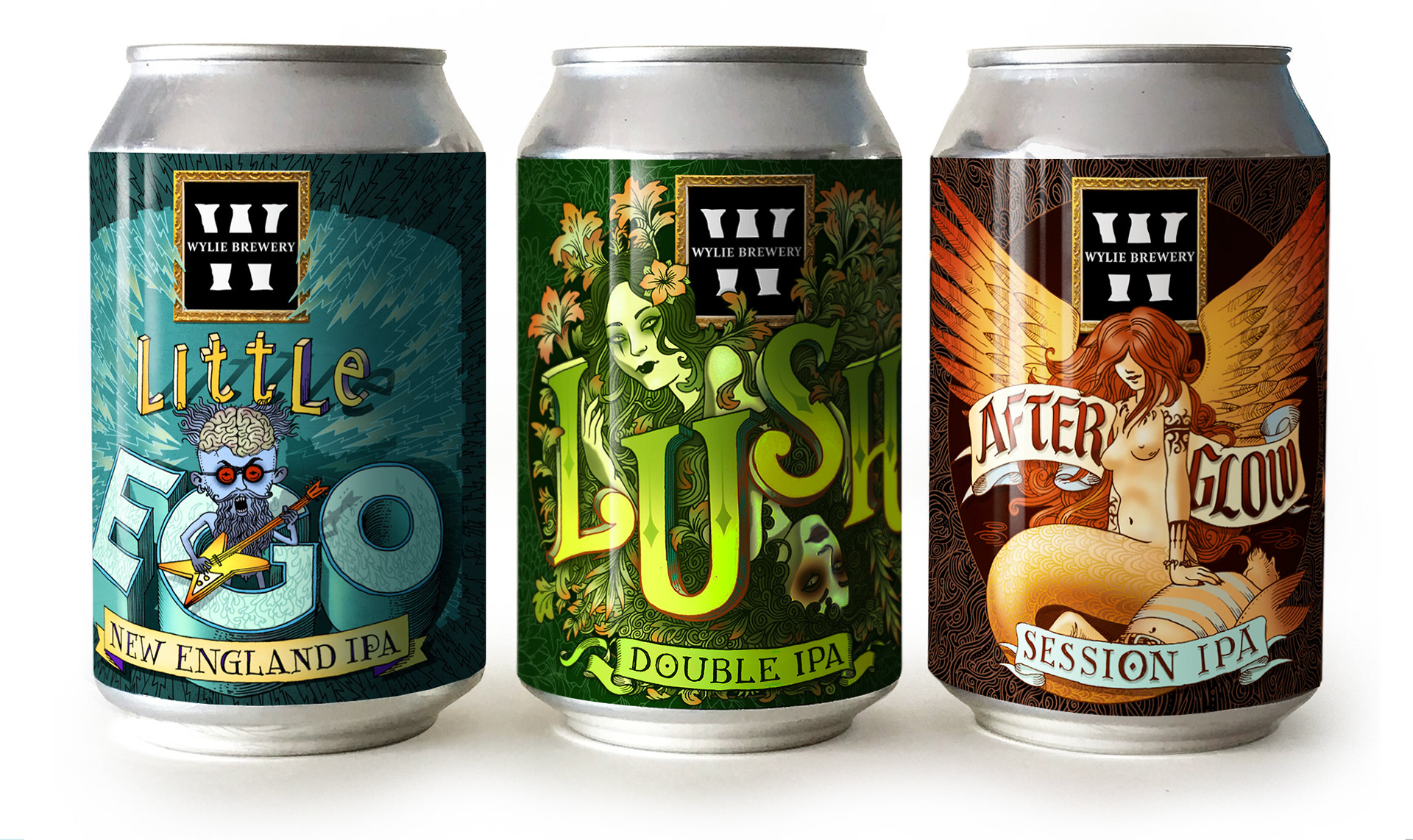 This is a dream job - creating brand new identities for a wide range of fine craft beers from Wylie Brewery in Sitges. It's a young brewery whose beers are winning gongs at major festivals around Europe.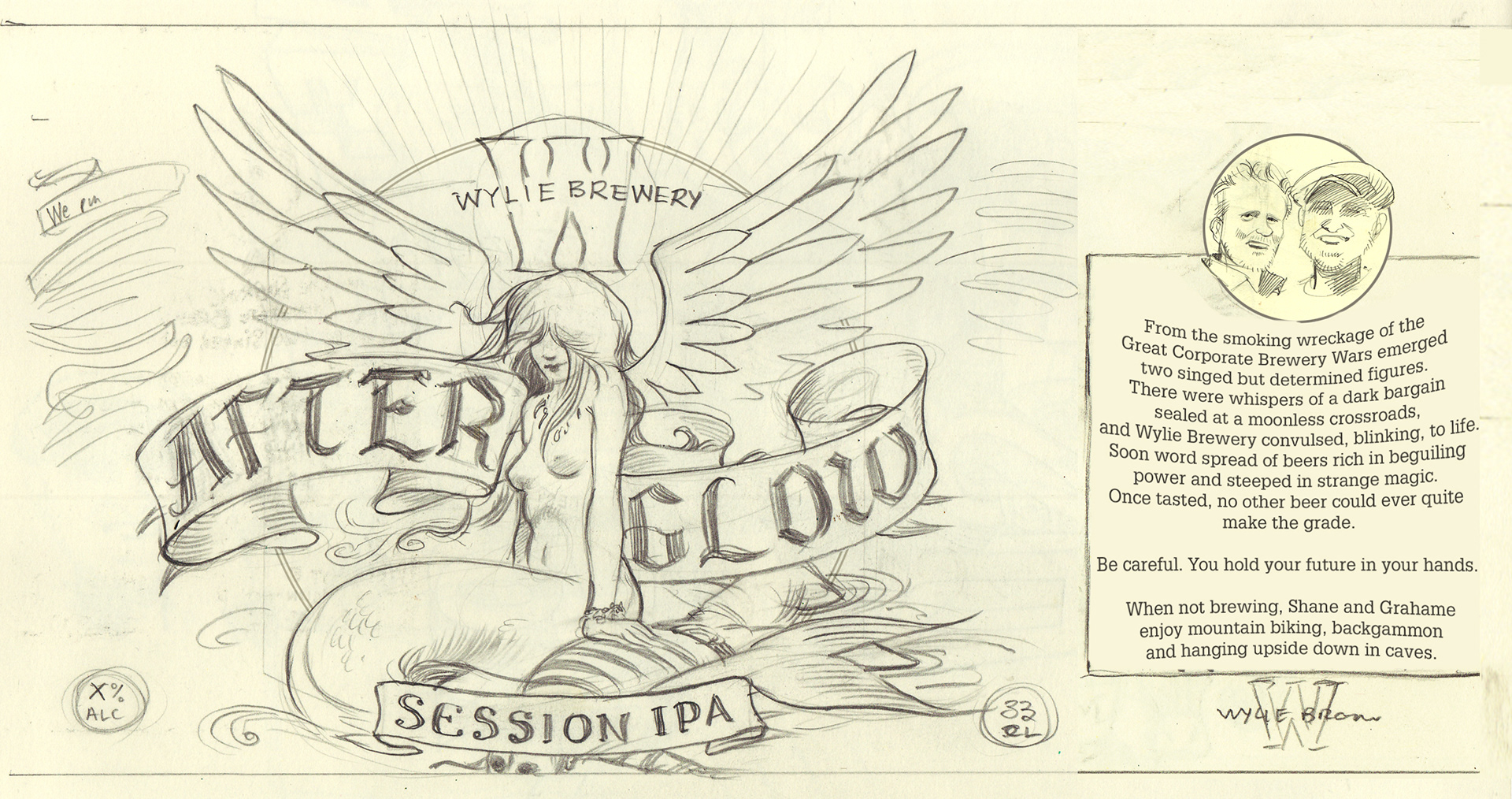 Here are some early sketches....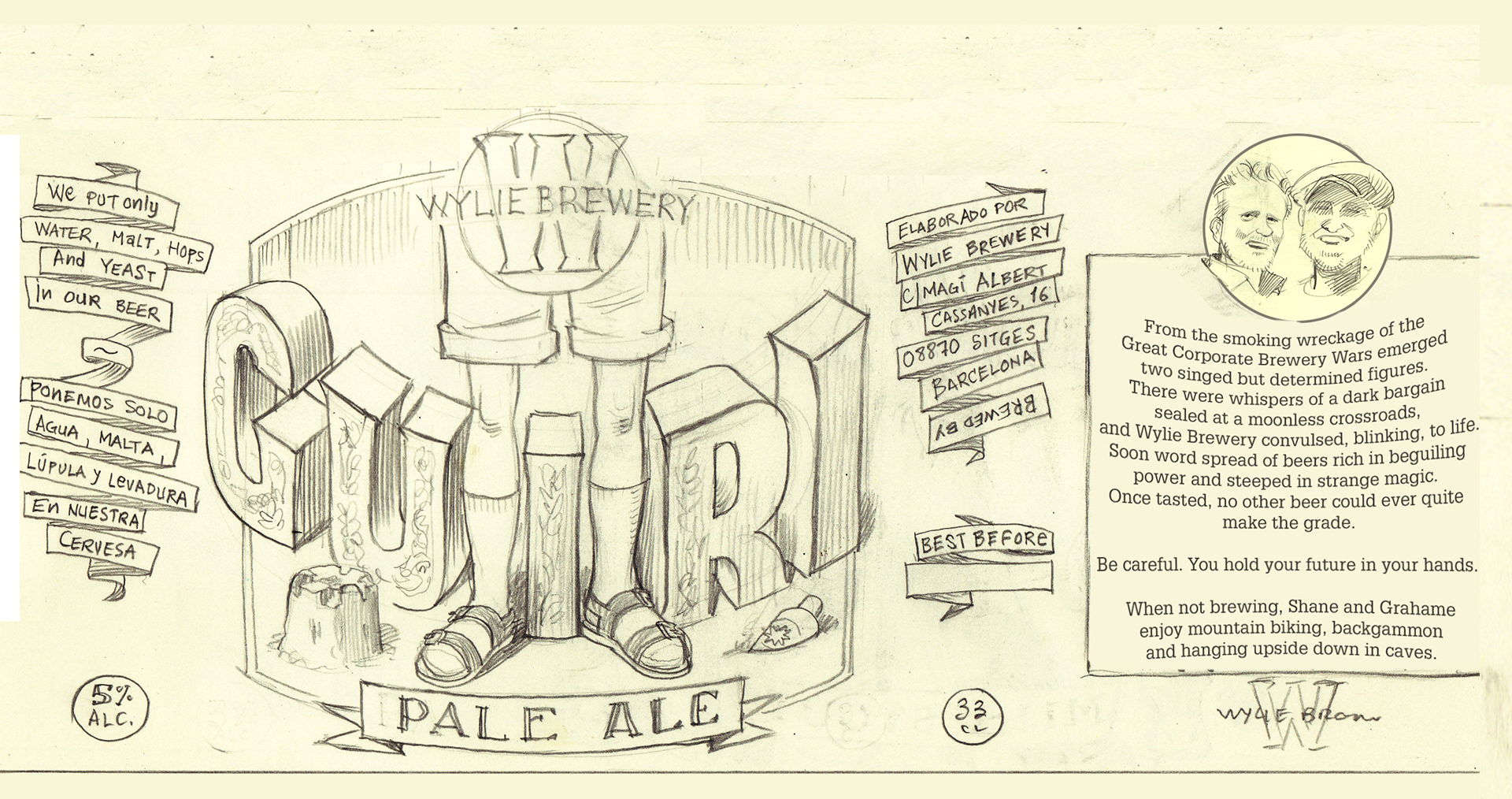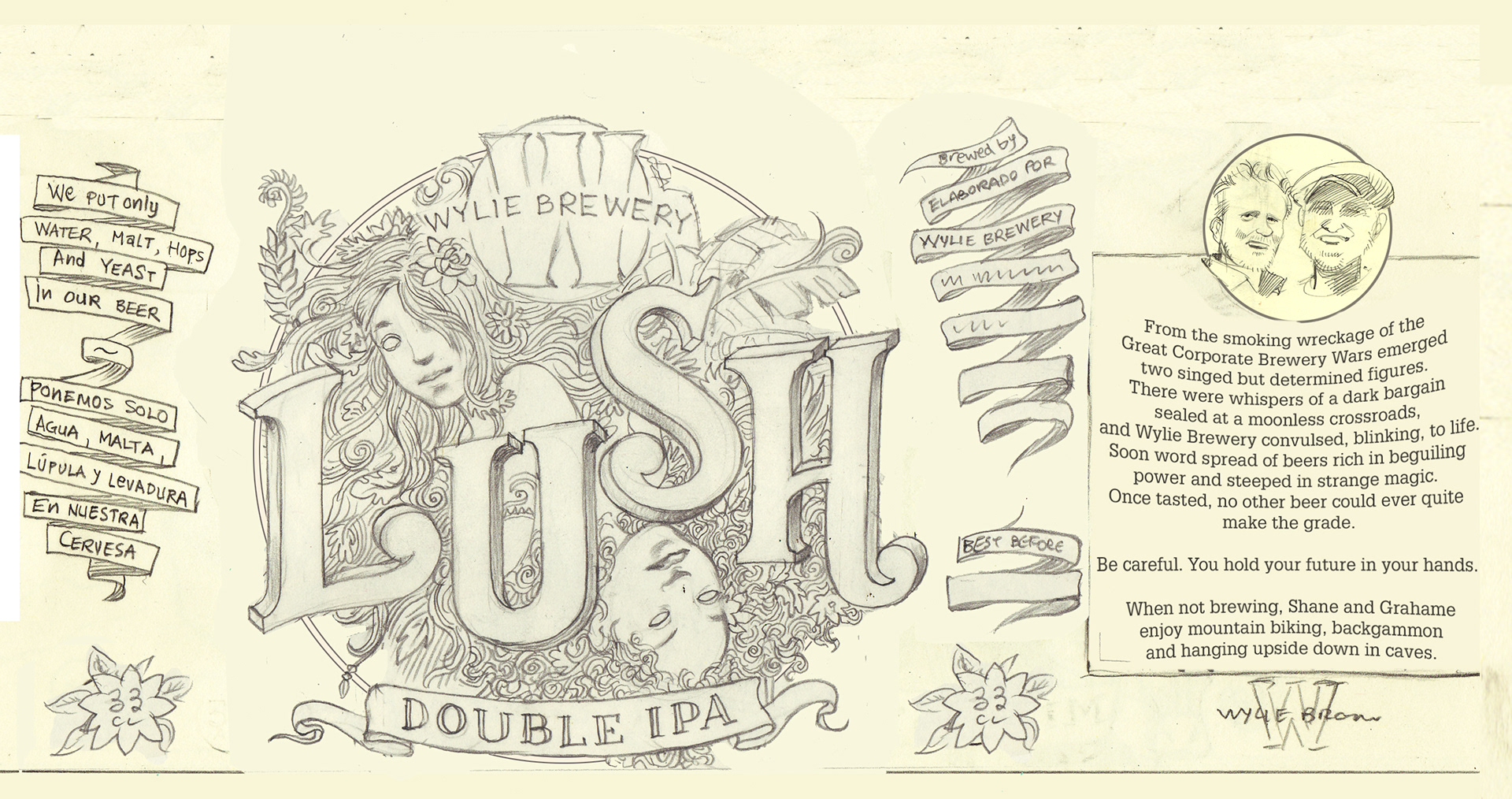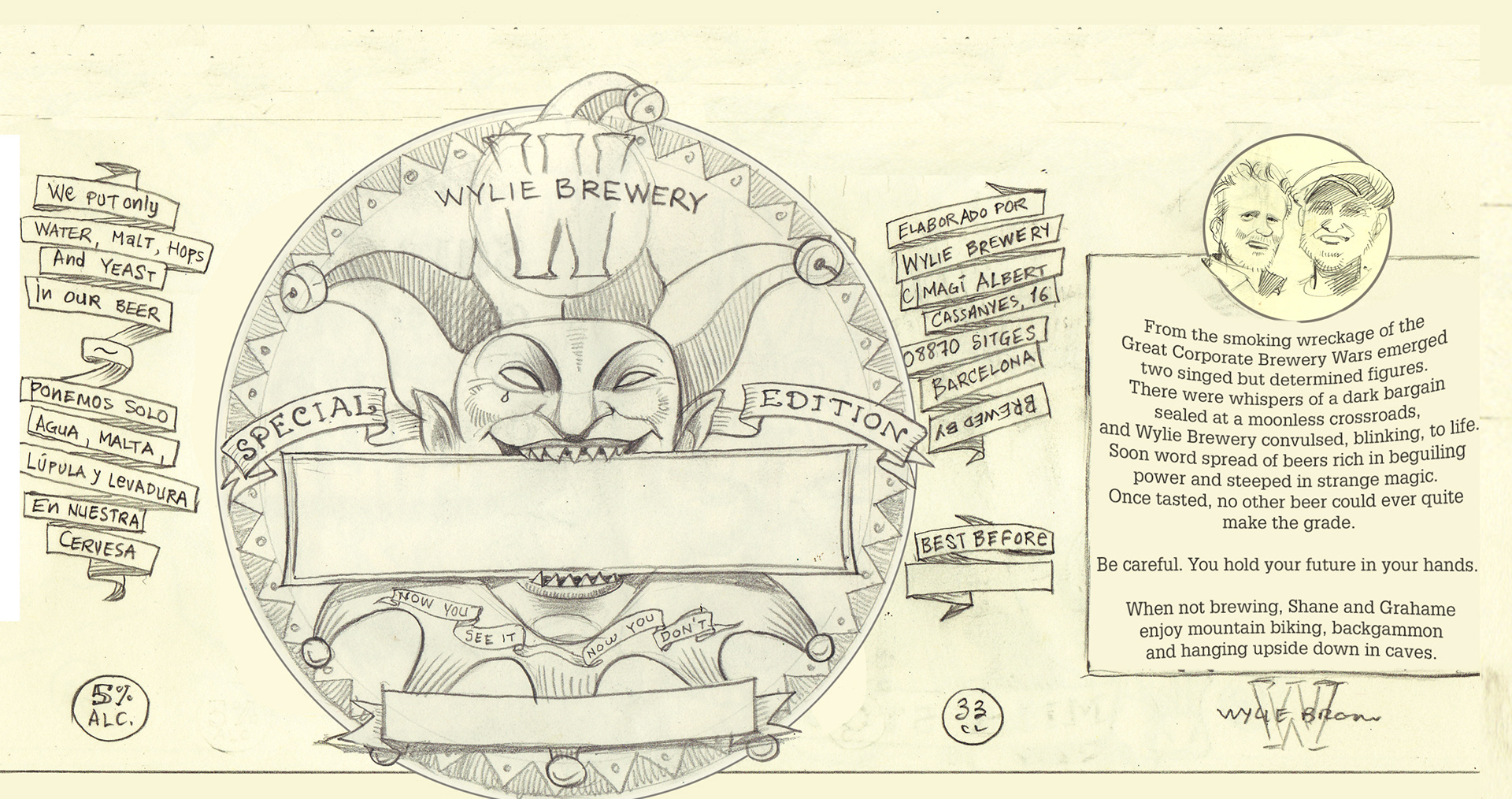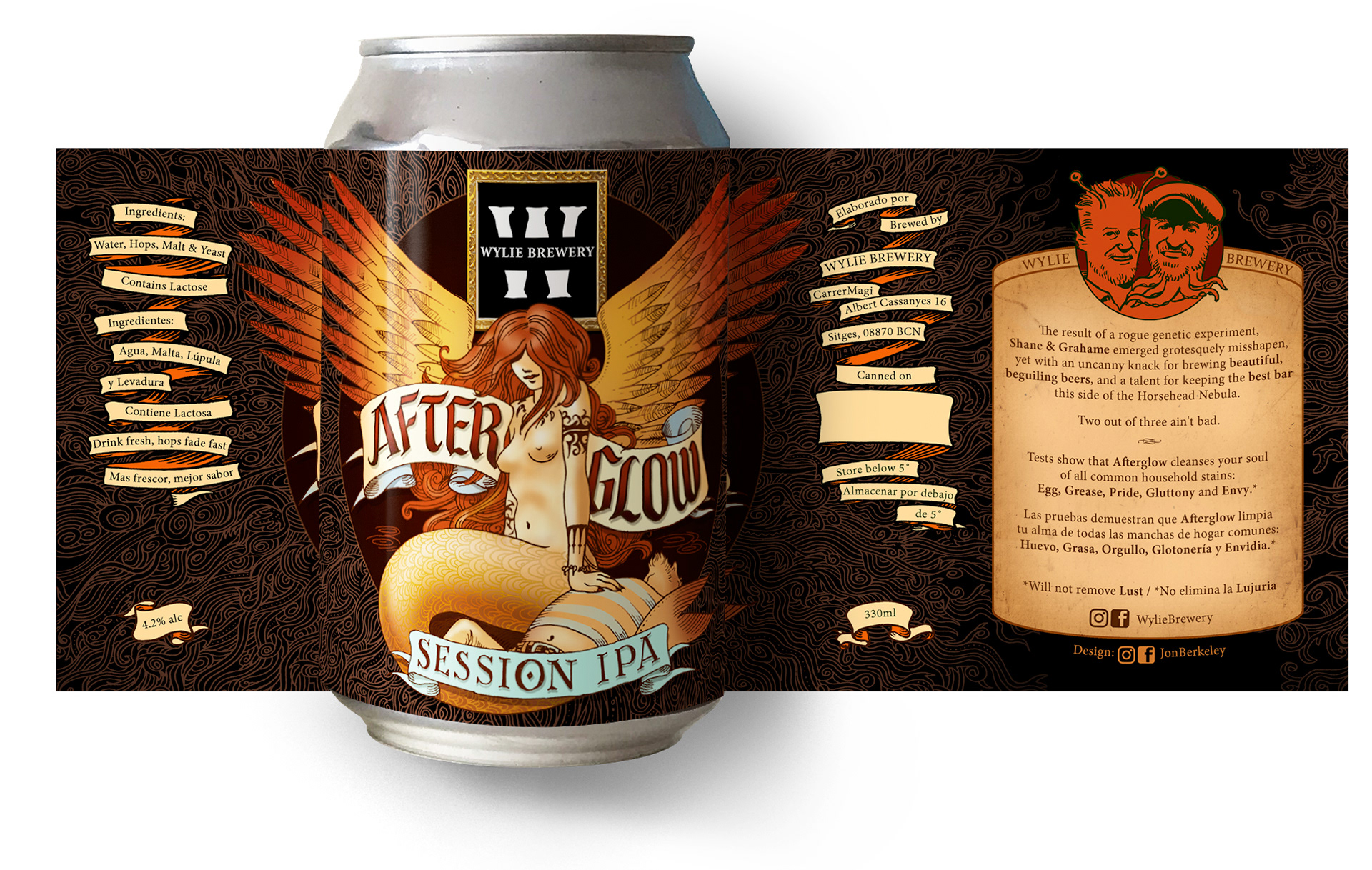 The first three beers to be canned in their new labels are currently brewing. There are plenty more to come. Watch this space....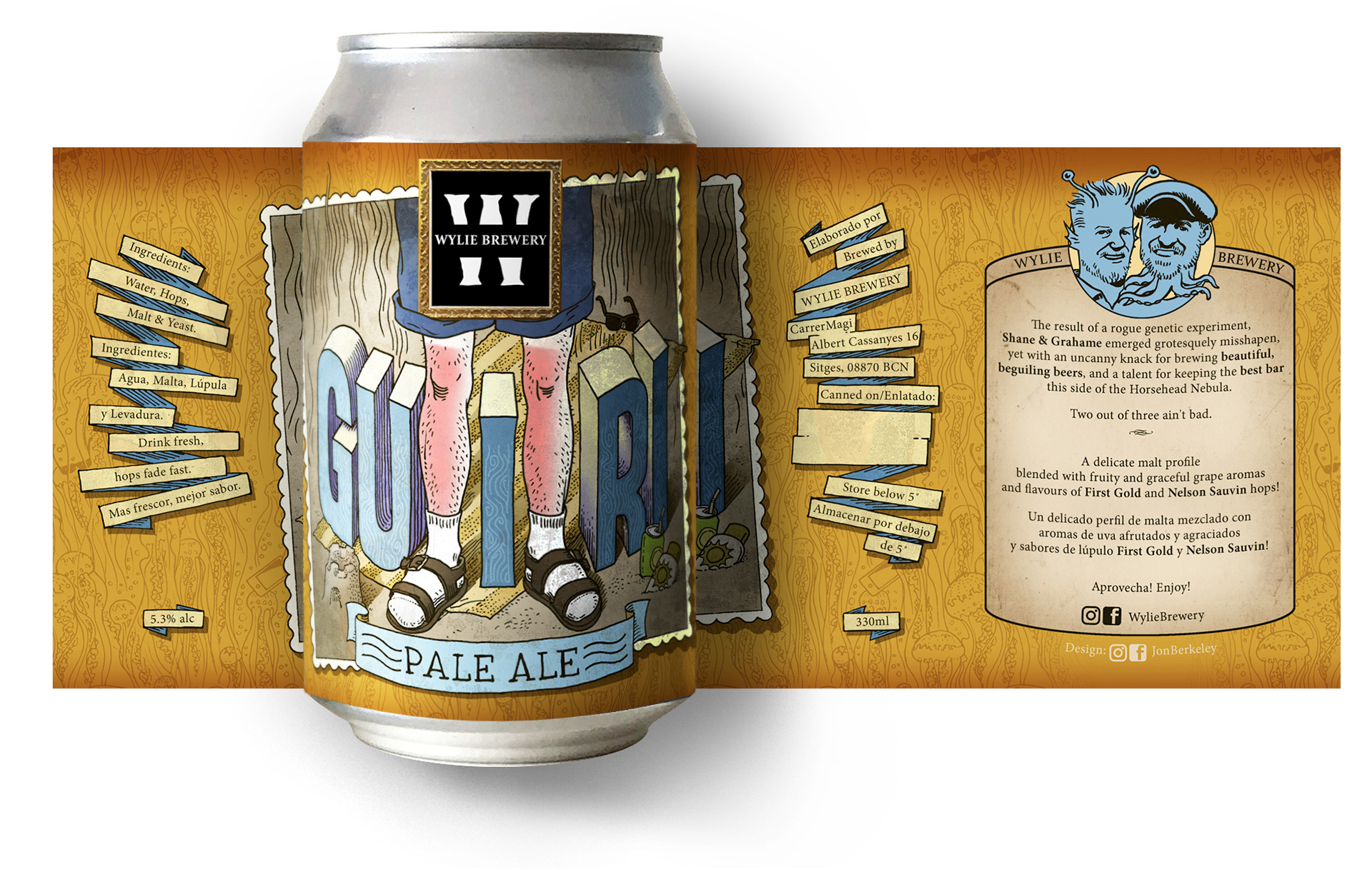 Guiri Pale Ale. ´Guiri' is a colloquial Spanish term for foreigners - especially fair-skinned tourists from northern Europe.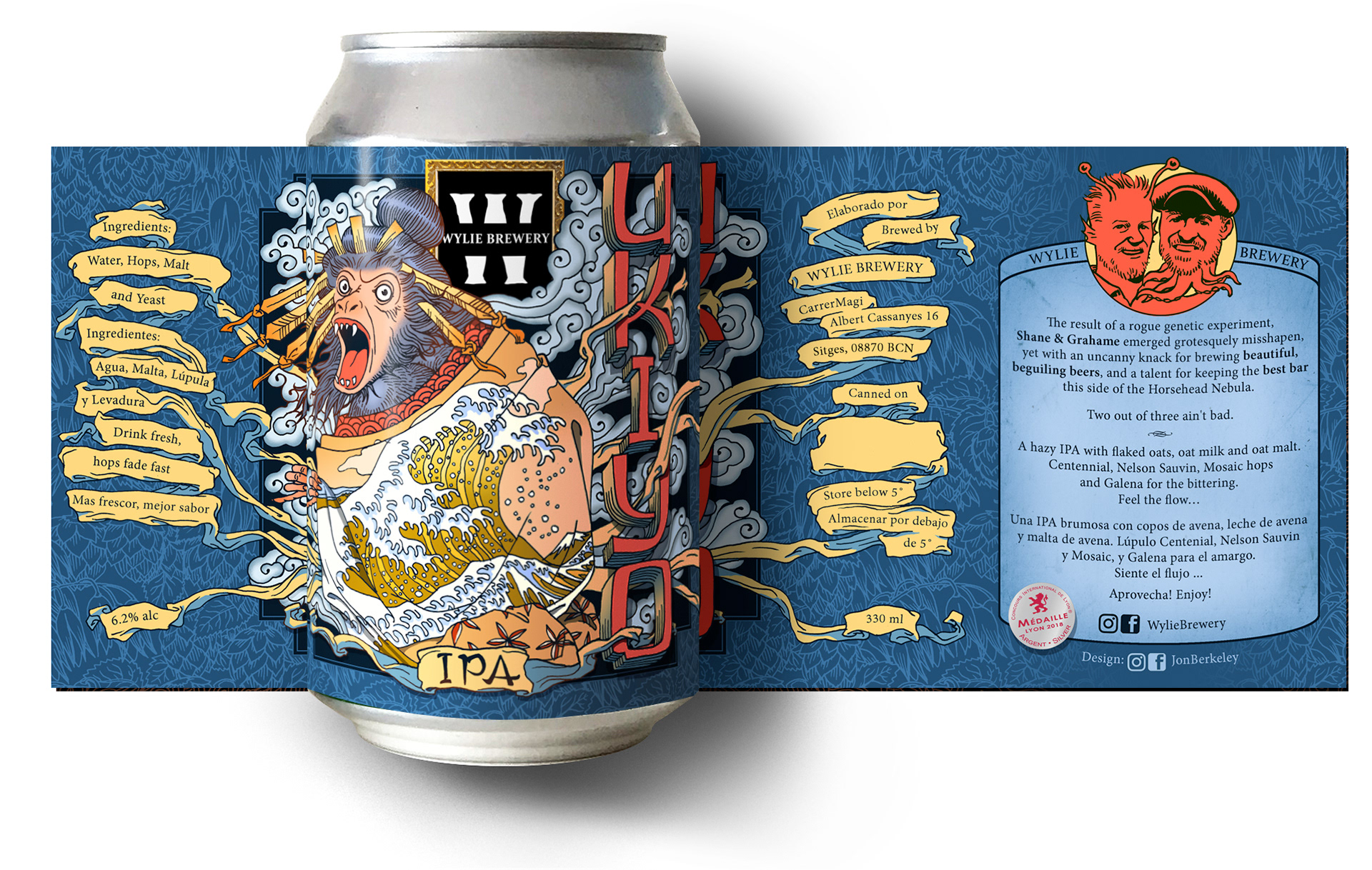 This is Ukiyo. Hokusai's 'Great Wave off Kanagawa' has been repurposed as a wave of refreshing Oat IPA

The full range to date....